FREE SHIPPING SITEWIDE FREE SHIPPING SITEWIDEFREE SHIPPING SITEWIDE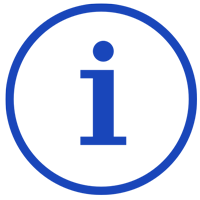 FREE SHIPPING SITEWIDE FREE SHIPPING SITEWIDEFREE SHIPPING SITEWIDE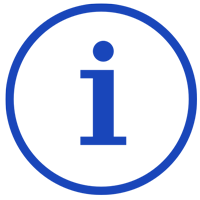 FAN OF THE MONTH

@FUSCO0926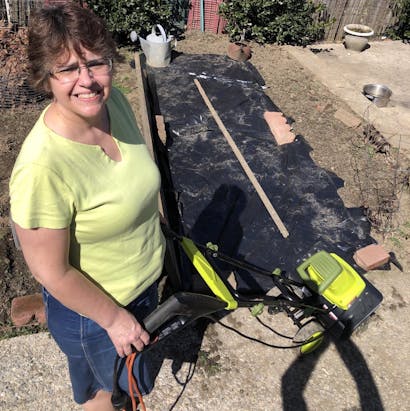 OUR MOST POWERFUL
TOOL OF ALL:
YOU.
YOUR WORDS.
YOUR PICTURES.
OUR PRODUCTS.
Show Your Joe + Win Some Dough
JOIN millions of people who have chosen to #GOWITHJOE by posting a tagged pic or video of your SNOW JOE or SUN JOE tool in action for a chance to win a $20 e-Gift Card.
How To Enter:
Contest Official Rules
No Purchase is necessary to enter or win. A purchase will not improve one's chances of winning.
On occasion, Snow Joe, LLC ("Snow Joe" or "Sponsor"), the maker of Snow Joe® and Sun Joe® branded products, runs contest to win Snow Joe® and/or Sun Joe® products. These contests have various titles (each a "Giveaway").
We advertise our Giveaways through various means, depending upon the type of Giveaway and the channels we use. You can find out about them on
snowjoe.com
, or through the official social media channels of Snow Joe, which include
Instagram
,
Facebook
,
Twitter
and others.
Terms for Giveaways.

Your participation in any Giveaway is subject to and governed by the official rules set forth here ("Official Rules"), along with any additional rules governing the Giveaway ("Additional Terms") provided where we advertise the particular Giveaway, here, the "Fan of the Month" contest (the "Specific Giveaway"). If there is a conflict between these Official Rules and any Additional Terms outlined for the Specific Giveaway, the Additional Terms will govern.

Contest Period.

The Specific Giveaway begins on the 1st day of each month the Specific Giveaway is run, and ends on the last day of every month the Specific Giveaway is run (i.e., it is designed as a monthly contest), according to Sponsor's internal time clock. All times are listed in Eastern time, whether Eastern Standard Time or Eastern Daylight Time.

Eligibility.

Unless otherwise noted in the Additional Terms for the Specific Giveaway, Snow Joe Giveaways are open to legal residents of the United States and Canada (excluding the Province of Quebec), who are at least 18 years old as of the date of their entry ("Entrants"). However, notwithstanding anything to the contrary in any Additional Terms, the winner(s) from Hawaii, Alaska or eligible Canadian provinces will be offered to either receive the prize announced in the Additional Terms if they pay the cost to ship the prize to them, or they may receive an e-Gift Card of fair market value of the prize (as defined by Sponsor in their sole discretion) (tax and shipping must be paid by the winner) that may be redeemed on the Snow Joe direct-to-consumer sales website(s) to purchase an item of their choice (up to the value of the e-Gift Card) then-currently available at the time of redemption. Such e-Gift Card must be redeemed subject to the terms of the e-Gift Card. Contest supervisors, Snow Joe employees (along with owners, contractors, affiliates, and subsidiaries), and members of their immediate families, are not eligible to participate or win. The Contest is subject to all applicable federal, state and local laws, rules and regulations. Void where prohibited.

Unless otherwise noted in the Additional Terms, you may only enter one time per Specific Giveaway.

You may enter as many current Specific Giveaways as you are otherwise qualified to enter. In any given year, if your winnings exceed $600 USD (or the amount required by law in your jurisdiction), your winnings may be considered by the IRS (or your taxing authority) to be a taxable event, and Snow Joe may be required to issue you a tax form, and you may be required to pay taxes on your winnings.

How to Enter.

Follow us on Instagram: @SnowJoeCO
UPLOAD your picture of SNOW JOE or SUN JOE tool in action and tag it using the hashtag #GOWITHJOE, #SNOWJOE, or #SUNJOE

In some cases, you may be asked to enter through a social media channel. In that case, you must have an account on that social media channel. All social media channels Snow Joe uses to launch/promote Giveaways are free to join and Snow Joe makes commercially reasonable efforts to make sure Giveaways follow the guidelines set forth by the social media channel for promotions of that nature. IN ALL CASES WHERE YOU ARE REQUIRED TO PLACE HASHTAGS ON THE ENTRY, ALL HASHTAGS MUST BE INCLUDED OR YOUR ENTRY WILL NOT BE ELIGIBLE FOR THE SPECIFIC GIVEAWAY.

Contest Winner Selection.

Winners will be required to provide the model number and serial number of their Snow Joe, Sun Joe and/or Aqua Joe product(s) depicted in their photo in order to claim their $20 gift card. Failure to provide an authentic model and serial number will immediately forfeit entry into the contest and a new winner may be selected. Unless otherwise outlined in the Specific Giveaway, winner(s) will be selected based on the objective judging criteria set forth below from among all eligible entries received by a Snow Joe employee or designee. The entries will be judged by a panel of qualified judges selected by Snow Joe using the judging criteria outlined below. Decisions of Sponsor are binding and final.

Judging criteria:

Submitted photos must prominently feature at least one Snow Joe, Sun Joe or Aqua Joe tool
The tool is shown in use
Submitted photos do not prominently feature non-Snow Joe/Sun Joe products or logos
Background is sharp clear of clutter
No text overlays or irrelevant effects
Submitted photos must be high-quality

Giveaway Winner Notification and Announcement.

Unless otherwise noted, winner(s) will be announced publicly at https://www.snowjoe.com/pages/fan-of-the-month and on social media, and contacted by way of direct message to be given instructions on how to claim their prizes. Only one attempt to contact the winner(s) will be made. Winner(s) will be required to respond (as directed in the direct message) within forty-eight (48) hours of attempted notification. The failure to respond within 48 hours from the time of the announcement may result in forfeiture of the prize and, in such case Sponsor may, but is not obligated to select an alternate winner.

Prize.

The type of prize and the number of prizes (if there are more than one) are listed in the Additional Terms of the Specific Giveaway. The individual and total retail values are listed in the Additional Terms.

Publicity.

By participating in the Giveaway, any Entrant irrevocably grants the Sponsor and their respective successors, assigns and licensees, a royalty-free, perpetual, worldwide license to use such Entrant's entry or submission (including but not limited to any photos), name, social media handle, likeness, biographical information in any and all media now known or as may later come into being and for any purpose, including without limitation, commercial, advertising and promotional purposes as well as in, on or in connection with the Contest or other promotions, and hereby releases the Sponsor from any liability with respect thereto, unless prohibited by law (the foregoing, the "License"). This License includes the right to edit and create derivative works from the licensed material and information. Entrants represent and warrant that they have the full legal right, power and authority to grant Sponsor the foregoing License and if applicable, have secured all necessary right from any participants in and contributors to their entry or submission in order to grant the License.

Additional Prize Conditions.

In cases where the retail value of a prize in a Specific Giveaway exceeds $600 USD (or the amount required by law in your jurisdiction), the Selected Entrant may also be required to complete additional paperwork, and may be required to provide Sponsor with her or his social security number and may be issued a tax form. In the event of a dispute about the identity of an Entrant, each entry will be declared made by the name (if available) and/or relevant information submitted at time of entry.

No substitution, transfer, or cash redemption of prize permitted, provided however that Sponsor reserves the right to substitute a prize with another prize of equal or greater value should the advertised prize become unavailable for any reason.

Prizes that include tangible products are shipped only to the winner(s) via ground shipping to the United States.

Additional Conditions of Participating.

By participating, Entrants agree to be fully and unconditionally bound by the Official Rules, the Additional Terms, and the decisions of Sponsor, and waive any right to claim ambiguity in the Giveaway itself or to the Official Rules and Additional Terms. Any portion of the Giveaway may be canceled, suspended and/or modified, in whole or in part, if in Sponsor's opinion any fraud, technical failure or other factor beyond Sponsor's control impairs the integrity or proper functioning of the Giveaway, or if the Giveaway is not capable of running as planned for any reason. Sponsor reserves the right in its sole discretion to disqualify any individual who is found to be tampering with the entry process or the operation of any Giveaway or Sponsor's website, to be acting in violation of these terms, to be submitting photos that do not meet the criteria espoused herein, or to be acting in an unsportsman-like or disruptive manner, or with the intent to disrupt or undermine the legitimate operation of the Giveaway, or to annoy, abuse, threaten or harass any other person, and Sponsor reserves the right to seek damages and other remedies from any such person to the fullest extent permitted by law. Entrants may not enter with multiple identities or use any automated system, bot or other device or artifice to enter or obtain more than the maximum number of qualified entries allowed. Sponsor reserves the right at its sole discretion to terminate any Giveaway and, if terminated, at its discretion, select the winner(s) in a random drawing from among all eligible, non-suspect entries received prior to action taken.

For any Specific Giveaway that requires a photo as a part of the entry, the entry photos must (1) be taken by the participant; (2) not defame, invade, or infringe the publicity or privacy rights of any person, or otherwise infringe upon any person's personal or proprietary rights; (3) not, in the sole discretion of the Sponsor, contain obscene, provocative, defamatory, sexually explicit or otherwise objectionable or inappropriate content; and (4) not contain material that is unlawful.

An Entrant may be required to provide Snow Joe with proof that the Entrant is the authorized user of the social media site account used to submit the entry, and that all eligibility requirements are met.

Potential winners may be required to sign and return an affidavit of eligibility/release of liability/prize acceptance form postmarked within 10 days of the date on which such document(s) were delivered.

Social Media Disclosure.

All Giveaways made through the use of a social media channel also follow the guidelines of the social media channel(s) on which the Giveaway is posted/promoted. Giveaways are in no way sponsored, endorsed or administered by, or associated with the social media channel you use to learn about or enter the Giveaway, and you release any such social media channel from any and all liability arising from or related to Giveaways. Entrants are providing their information to Snow Joe or to the social media channel during the entry process. The information Entrants provide will be used for administering the specific Giveaway and/or for marketing purposes in accordance with the privacy policy of Snow Joe. By entering the Specific Giveaway, Entrants agree that they have read and accept Snow Joe's privacy policy, and to Snow Joe's collection and use of the Entrant's personal information according to the privacy policy and these Official Rules.

Limitation of Liability.

If for any reason an entry is confirmed to have been erroneously deleted, lost or otherwise destroyed or corrupted, the Entrant's sole remedy is another entry in the same Specific Giveaway during the Giveaway period listed in the Specific Giveaway. Winner(s) also agree to release, discharge, indemnify and hold harmless Sponsor and each of its respective affiliates, parent companies, investors, owners, officers, directors, employees, contractors, representatives and agents (collectively "Releasees") from and against any claims, damages, disability, attorneys' fees, and costs of litigation and settlement, as well as any liability due to any injuries, damages or losses to any person (including death) or property of any kind resulting in whole or in part, directly or indirectly, from: (i) use, redemption, acceptance, possession, ownership, or misuse of any prize, (ii) participation in any activity, event, or excursion offered in connection with the prize, (iii) use of any facility, service and/or accommodation related to the prize, (iv) use by Sponsor of the License, or (v) participation in any Contest-related activity or participation in any Sponsor Giveaways. The Releasees shall not be liable for: (i) late, lost, delayed, misdirected, incomplete unreadable, inaccurate, garbled or unintelligible entries, communications or affidavits, regardless of the method of transmission; (ii) telephone system, telephone or computer hardware, software or other technical malfunctions, lost connections, disconnections, delays or transmission errors; (iii) data corruption, theft, destruction, unauthorized access to or alteration of entry or other materials; (iv) any injuries, losses or damages of any kind caused by the prize or resulting from acceptance, possession or use of a prize, or from participation in the Giveaways; or (v) any printing, typographical, administrative or technological errors in any materials associated with these Giveaways. Without limiting the generality of the foregoing, Releasees are not responsible for computer malfunctions, network connections, email delivery problems, systems failure or incompatibility, typographical, technical or key-stroke errors, or interruptions in your internet service, and for incomplete, illegible, misdirected, misprinted, late, lost, damaged or stolen notifications. Sponsor reserves the right, in its sole discretion, to terminate, modify or suspend any Giveaway, without any liability, if, in the Sponsor's opinion, the Sponsor is prevented from continuing with a Specific Giveaway as contemplated herein by any event beyond its control, including but not limited to fire, flood, earthquake, explosion, pandemic, labor dispute or strike, act of God or public enemy, or any federal, state or local government law, order, or regulation, or other cause not reasonably within Sponsor's control.

Disputes and Jurisdiction.

All issues and questions regarding the construction, validity, interpretation or enforceability of these terms (including the Official Rules, Additional Terms) or the rights and obligations of any Entrant and/or Sponsor will be governed by the internal laws of the State of New Jersey (without regard to conflict of laws principles). Any claims must be raised and resolved individually, without resort to any form of class action, in the federal or state courts located in New Jersey. No claimant in any dispute involving Sponsor shall be entitled to claim or obtain indirect, punitive, incidental or consequential damages. Sponsor's failure to enforce any provision in these Official Rules shall not constitute a waiver of that provision.

Winners List.

The names of the winner(s) may be obtained by sending a self-addressed, stamped envelope after the period for the Specific Giveaway to the address of the Sponsor below, Attn: Giveaways, with enough specificity in the request for the Sponsor to know for which Specific Giveaway the inquiry is made.

Sponsor.

Unless otherwise outlined in the Specific Giveaway, the Sponsor of such Giveaway is Snow Joe, LLC, 305 Veterans Boulevard, Carlstadt, NJ 07072 USA. Please Note: This promotion is in no way sponsored, administered or endorsed by Instagram. By entering you are releasing Instagram of responsibility, and agree to Instagram's Terms of Use.